Agriculture & Cultivation
AGRICULTURE & CULTIVATION OF CANNABIS FOR CANNASEN PRODUCTS
The cultivation of Cannabis used in CANNASEN CBD products is outsourced to Green Valley, an Italian company, which specializes in industrial agricultural activities within Cannabis. Green Valley's fields are located in the Italian region of Abruzzo and Veneto, where Cannabis is farmed with a strong focus on sustainability.
To maintain transparency of the processes behind the production of CANNASEN CBD products, we have explained the journey that takes a seed of Cannabis
to become cannabinoids used by CANNASEN CBD.
Agriculture & Cultivation
PREPARING THE GROUND & SOWING

Preparing the ground & sowing
Preparation of the soil for sowing is the starting point and one of the basic factors in the cultivation phase: a good field (in terms of composition, nutrients, and lack of pollutants) creates optimal conditions for cultivation.
All our cannabinoids in
CANNASEN CBD products origins from the plant called Cannabis. This plant has many different varieties (also called "strains"), with different properties.
Green Valley's cultivation site has developed a genetic research program that identifies seeds to develop

Cannabis

specifically suitable for the production of cannabinoids.
This research program ensures that cannabis used in CANNASEN CBD products complies with the plant sector variants of Cannabis registered in the European catalog of varieties of agricultural plant species in accordance with European Council Directive 2002/53 / EC with a level of THC
below 0.2%.
All information related to

Cannabis

 cultivation is recorded and documented, from the location of the plant to growth conditions, including continuous crop growth monitoring.
In cultivation, no pesticides or other chemical substances are used as these are not important for crop development and protection. Continuous analyzes are carried out in the fields to check the quality and potential needs of the vegetative phase, including the optimal harvest time based on the percentage of active ingredients present in the plant.

Harvesting & drying
The harvesting happens with the usage of special agricultural equipment that cuts the Cannabis plants and moves them towards a trailer to the side, as the plants are gradually cut. During this stage, all machinery/equipment is cleaned continually to keep away the risk of contamination, before, during, and after harvesting.
The drying procedure plays a central role in the production of Cannabis as monitoring temperature, drying time, air circulation, and humidity of the dryer is crucial for ensuring the quality of the final product. Therefore, this process goes through continuous control to allow correct and adequate preservation.

Mechanical separation
Cannabinoids and other ingredients used in CANNASEN CBD products (in addition to following the GACP) are certified: Made in Europe, Pesticide Free, Heavy Metal Free, and stored in Monitored Warehouse.
When dried, Cannabis goes through mechanical separation. First, the top of the cannabis plant is separated from the plant, leaving only node, stems, and leaves. The next handling step ensures that the plant material is completely isolated through a machine that works by scrubbing brushes and through vibrating filters and fixed sieves. Once the mechanical procedure is completed, the separated Cannabis has become a perfect ground material ready for use in active ingredients extraction as it is isolated from waste material.
When the separation procedure is finished, the extracted Cannabis moves directly from the separation machine to the special exit mouths, which have sacks at their closures for the final packaging. All the material used during the different phases is registered and comes with technical data sheets attesting to its compatibility and utility securing the quality of the final product.

LAB TESTING
The cultivation of Cannabis in CANNASEN CBD products is outsourced to Green Valley, Italy, which specializes in industrial agricultural activities within Cannabis. Continuous analyses are performed on our Cannabis before the extraction process. All certificates of analysis related to cultivation are recorded and documented in our system.
Heavy metals testing
Heavy metals are known as contaminants that are found throughout the manufacturing process and soil contamination in agricultural production. Most products intended for human use have strict regulations which require to perform tests for heavy metals.
This helps in shielding consumer safety.
In order to ensure our product safety, Greenvally together with their partner laboratories performs thorough testing of heavy metals such as Cd, As, Pb and Pb. Analysis of heavy metals is carried out according to international legislation.
A certificate of analysis of heavy metals can be found in Appendix 1.
Microbial testing
Cannabis, like any other plants or foods, can contain microbiological contaminants such as bacteria and fungi.3 These contaminants may pose a serious risk to consumers due to their ability to produce toxins. Contamination of cannabis can occur during growth, harvest, drying, extraction, or even storage.
Aspergillus is a common contaminant found in Cannabis. Some species can produce two primary types of mycotoxins such as Aflatoxin and Ochratoxin A.  Aflatoxins (B1, B2, G1, and G2) and Ochratoxin A have been identified as the most dangerous to human health4-6.
In order to ensure the safety of Cannabis products to consumers, analysis of these mycotoxins is crucial. Green Valley together with their partner laboratories performs thorough microbial testing on toxins (aflatoxins B1, B2, G1, G2, and Ochratoxin A). A certificate of microbial analysis from Green Valley can be found in Appendix 2.
Pesticide analysis
A pesticide is any substance used to prevent, destroy, or repel insects, rodents, fungi, weeds, or other forms of plant or animal life or viruses. Improperly used pesticides may pose a risk to health and the environment7. To minimize possible risks to health and the environment, the cultivation process by Green Valley does not involve the use of pesticides or any other chemical substances. A thorough analysis of 100+ different pesticides has been carried out to ensure that the product is delivered in high quality. A certificate of pesticide analysis can be found in Appendix 3. 
References
Hemp Biomass | Green Valley (greenvalleysa.it)
https://greenleaflab.org/heavy-metals/
Contaminants of Concern in Cannabis: Microbes, Heavy Metals and Pesticides | SpringerLink
How to Identify Mycotoxins in Cannabis | Articles | Analytical Cannabis
Hazenkamp A. An evaluation of the quality of medicinal grade cannabis in the Netherlands. Cannabinoids. 2006; 1(1):1-9.
Sedmikova M., Reisnerova H., Dufkova Z., Barta I., Jilek F. Potential hazard of simultaneous occurrence of aflatoxin B1 and ochratoxin A. Veterinary Medicine – Czech. 2001; 46(6): 169-174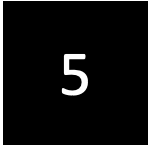 Packaging & Storage
The final product is collected in homogenous lots, with an individual lot number summarising all processing data, allows clear and precise product traceability. The lots are collected on pallets stored in well-ventilated areas in a warehouse, with protected accesses. Once the packaging process is complete, the material waits to be shipped to our production site.